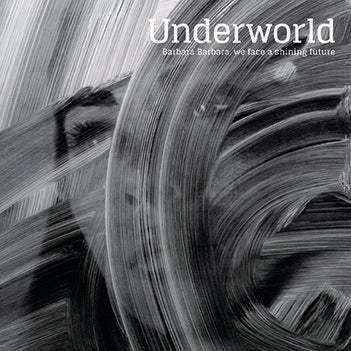 Underworld
Underworld - Barbara Barbara, we face a shining future
It's no overstatement to say that 'Barbara Barbara, we face a shining future' was something of a creative rebirth for Underworld. The bands' seventh studio album – Rick Smith and Karl Hyde's first together since 2010's 'Barking' – is the sound of a band revitalised.
From the Elysian swoop of 'Low Burn', to the blissed out hymn-like cascade of 'Nylon Strung', via 'If Rah's' psycho-technological lupine howl, it's the sound of a musical partnership of three decades plus, standing, embracing a new recording process. In doing so, Smith and Hyde explored all the inherent freedoms that process brings with the wide-eyed wonder of a band just starting out.
Underworld reborn then. Forwards, into that shining future.
Barbara Barbara, we face a shining future
I Exhale
If Rah
Low Burn
Santiago Cuatro
Motorhome
Ova Nova
Nylon Strung
---
Share this Product
---
More from this collection