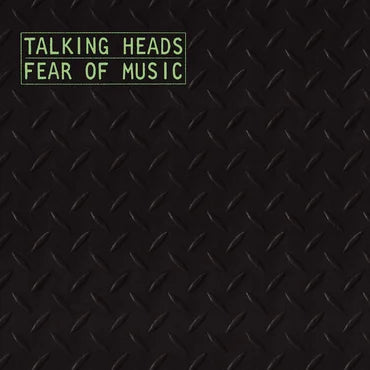 Talking Heads
Talking Heads - Fear Of Music
180 Gram Vinyl Cut from original analogue masters with original embossed sleeve. Released in 1979 Fear of Music is the band's third album. Although often overlooked in favour of it's successor Remain in Light, this album represents a peak for Talking Heads that they could never quite match on subsequent releases. Listen to Life During Wartime for a lesson in true, post-modern, danceable pop with an edge, one of the bands finest along with the groundbreaking I Zimbra and the disturbed Drugs. produced with Brian Eno.
Tracklist
1. "I Zimbra"
2. "Mind"
3. "Paper"
4. "Cities"
5. "Life During Wartime"
6. "Memories Can't Wait"
7. "Air"
8. "Heaven"
9. "Animals"
10. "Electric Guitar"
11. "Drugs"
---
Share this Product
---
More from this collection