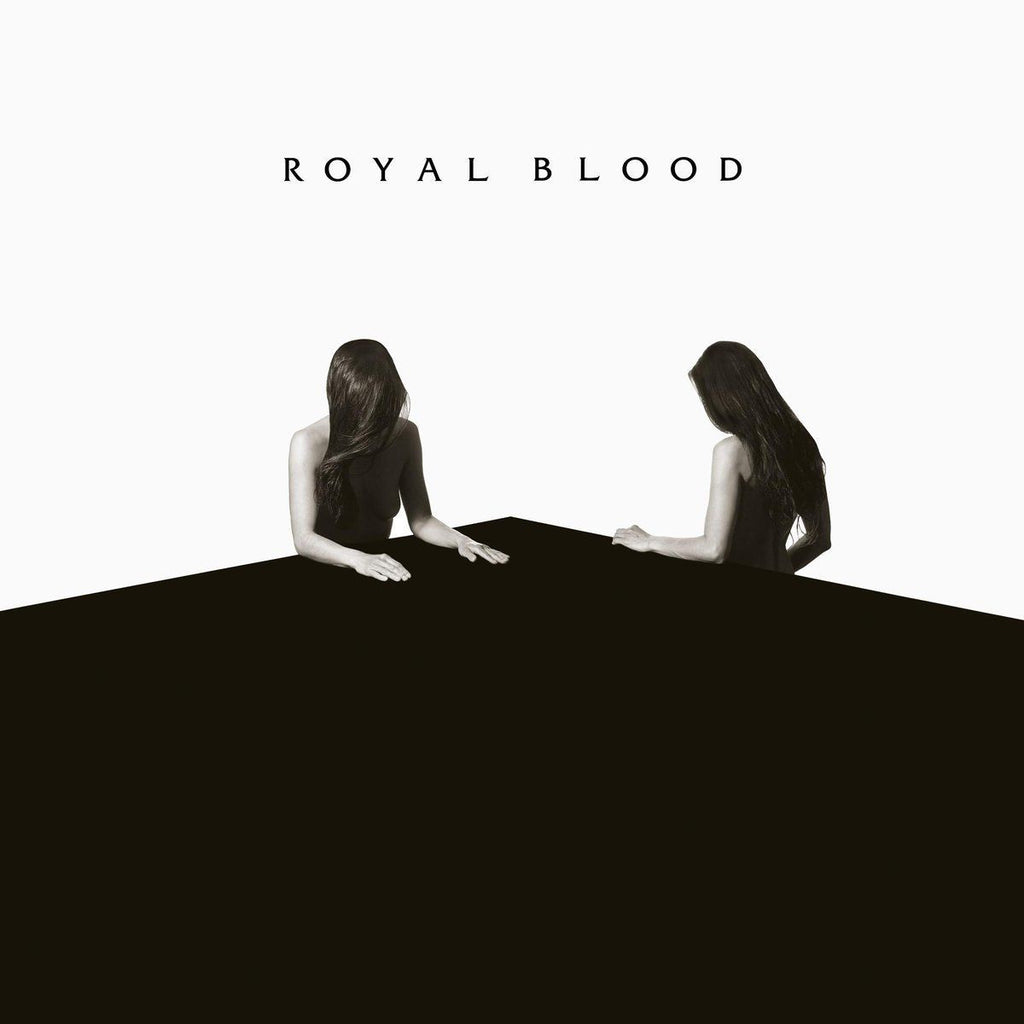 Royal Blood
Royal Blood - How Did We Get So Dark?
After becoming the biggest breaking British rock band with their self-titled 2014 debut album, Royal Blood's eagerly anticipated second album 'How Did We Get So Dark?' will be released on June 16th on Warner Bros. Records.

The ten tracks that feature on 'How Did We Get So Dark?' were written in instrumental form during sessions in Brighton, Hollywood, Los Angeles and Nashville. Always trying to explore ways of stripping their enormous sound back to give it more space and impact, inspiration for the lyrics came from events in vocalist/bassist Mike Kerr's life since the band first found huge success.

In November 2016. Kerr and drummer Ben Thatcher, along with producer Jolyon Thomas, spent six weeks in a studio in Brussels that was decked out like a New York diner and featured a warehouse of antique gear. 'How Did We Get So Dark?' was subsequently completed after a final session in London with their debut album's co-producer Tom Dalgety.

The album's first single 'Lights Out' ups the ante from their debut with a wrecking ball of a groove cemented by Thatcher's thunderous rhythms, while Kerr wrangles the twisted invention of his bass riffs to a whole new level. Their patented two-man artillery of carefully constructed melodic aggression is prevalent throughout, especially in 'I Only Lie When I Love You' which is a compelling cowbell-assisted reminder of the power of a stop-start riff and a strident chorus. There are times where Royal Blood are more visceral than ever – notably the gargantuan introduction to 'Hook, Line & Sinker' and also the intense denouement that brings 'Looks Like You Know' to a close.

While the album finds Royal Blood refining their melodic might, there are other moments that fulfil their aim to create songs that will add new dimensions to their live sets. Adorned with Kerr's falsetto, 'Don't Tell' drops the intensity to mesmerising effect, while 'Where Are You Now?' pulsates with a bounding energy that's quite a step apart from anything else in their catalogue. The Royal Blood palette is also expanded with the complementary addition of piano or keyboards on four tracks, including the foreboding album closer 'Sleep'.
---
Share this Product
---
More from this collection