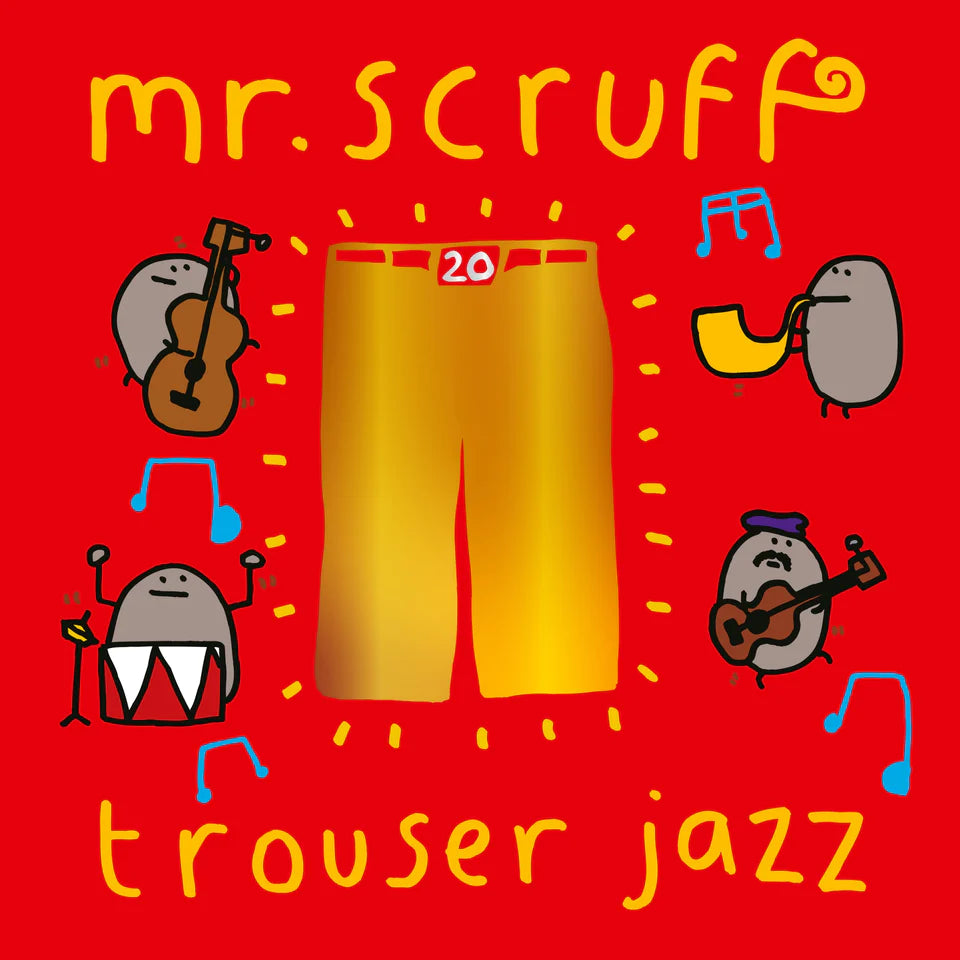 Mr Scruff
Mr Scruff - Trouser Jazz (20th Anniversary Edition)
Deluxe 20th anniversary edition of the classic Mr. Scruff album. 2LP (blue / red vinyl) with iconic artwork by Mr. Scruff & Airside plus infinity peelable trouser sticker on the cover to reveal silver and gold foiled 20th anniversary trousers. Includes MP3 download code.
TRACKLIST
A1. Here We Go
A2. Sweetsmoke
A3. Come Alive (feat. Niko)
A4. Shrimp

B1. Vibrate (feat. Braintax)
B2. Ug
B3. Shelf Wobbler

C1. Valley of the Sausages (feat. Sneaky & Seaming To)
C2. Champion Nibble
C3. Come on Grandad

D1. Beyond (feat. Seaming To)
D2. Giffin
D3. Ahoy There!
---
Share this Product
---
More from this collection