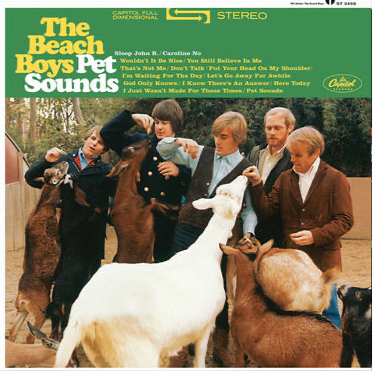 Beach Boys, The
Beach Boys, The - Pet Sounds (Stereo)
180-gram heavyweight black vinyl LP reissue of 'Pet Sounds' remastered in Stereo.
Includes download card for digital redemption of the audio.
The Beach Boys' iconic 1966 album, Pet Sounds, is universally hailed as one of popular music's most important recordings of all time. May 16 marks the acclaimed album's 50th anniversary, and to commemorate the milestone, The Beach Boys and Capitol will release special expanded editions of the recorded masterpiece, as well as a range of exclusive Pet Sounds merchandise.
Side A
1. Wouldn't It Be Nice - Stereo
2. You Still Believe In Me - Stereo
3. That's Not Me – Stereo
4. Don't Talk (Put Your Head On My Shoulder) - Stereo
5. I'm Waiting For The Day - Stereo
6. Let's Go Away For Awhile - Stereo
7. Sloop John B – Stereo
Side B
1. God Only Knows - Stereo
2. I Know There's An Answer - Stereo
3. Here Today – Stereo
4. I Just Wasn't Made For These Times - Stereo
5. Pet Sounds - Stereo
6. Caroline, No – Stereo
---
Share this Product
---
More from this collection